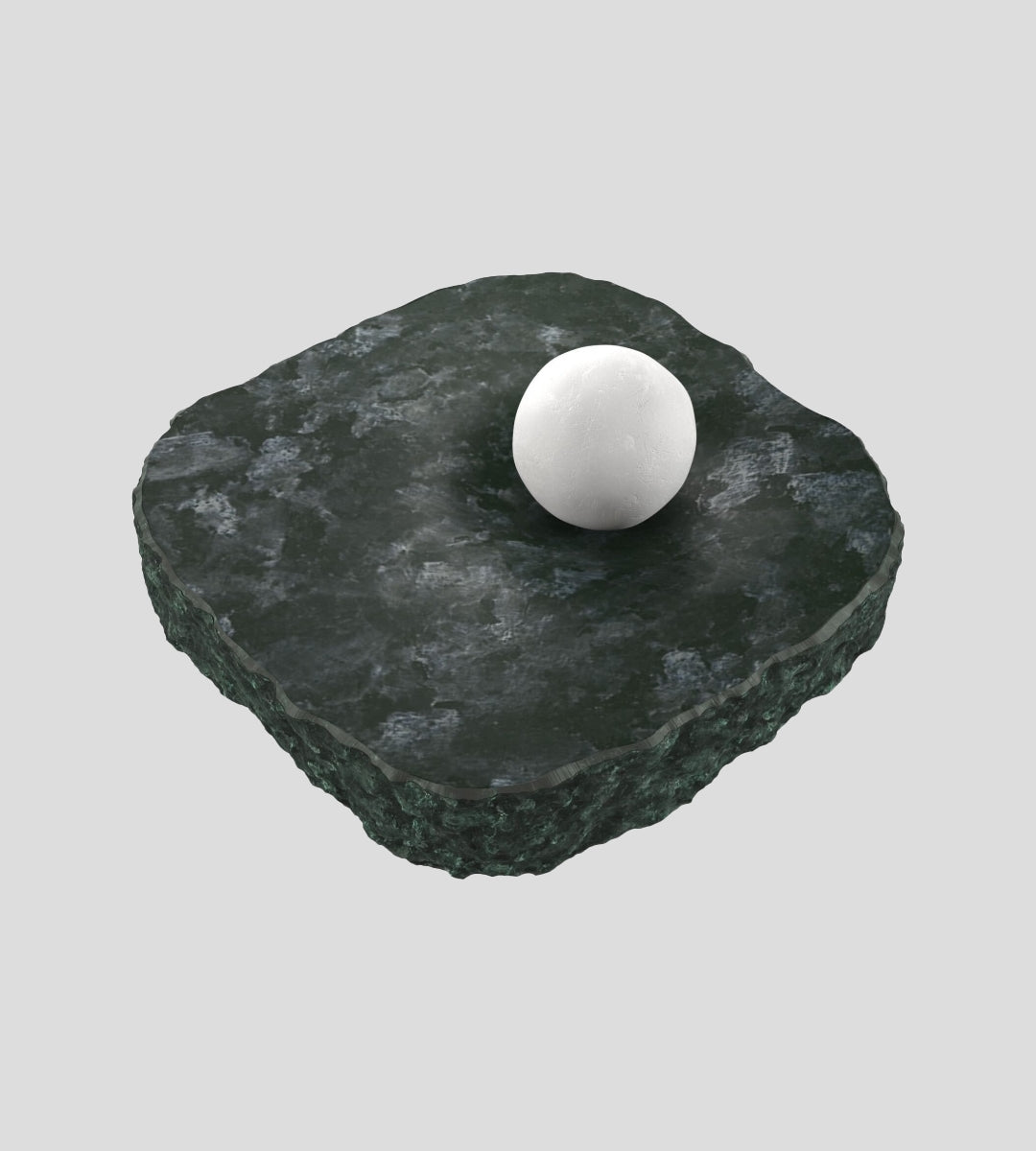 Kaja Dahl x Sprekenhus - Øy Diffuser
Description

Alexander Sprekenhus invites designer and sculptor Kaja Dahl to his first artist collaboration. Kaja Dahl has designed an exclusive sculptural handmade diffuser for Sprekenhus.

I am interested in the typology fragrance object. In my artistry, I explore how materials and sculptures can carry scents and thus contribute to more sensuality in our surroundings.

In the meeting between delicate porcelain and raw and polished stone, Dahl creates fragrance sculptures where porous material holds perfume oils and breathes them into the room. Such is also the diffuser for the spreading house taken, where the scented oil is dripped on the porcelain ball resting on the sculpted lava.

On the occasion of the opening of its first store in Eger, Oslo, Sprekenhus and Dahl are proud to present an installation featuring fragrance sculptures and their new sculptural object, the Aurora/Amber Infatuation home fragrance.
---
---
Kaja Dahl x Sprekenhus - Øy Diffuser