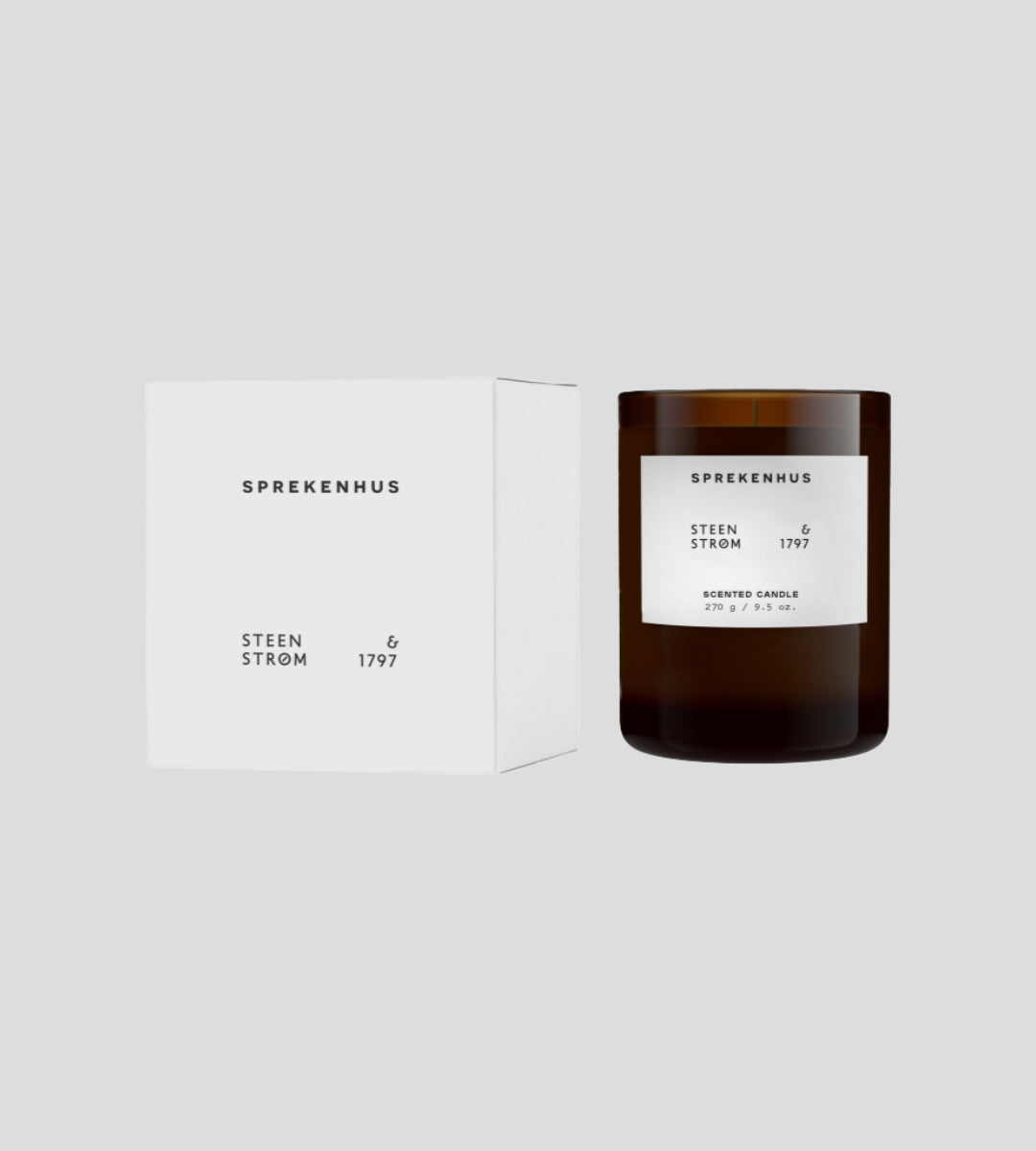 Scented Candle - Special Edition
Description

To celebrate the 225th anniversary of Steen & Strøm, Sprekenhus has tailor-made a dazzling scent that surprises the senses and arouses emotions that will be the exclusive scent in the store of Steen & Strøm.

Hand-poured, mouth-blown glass and precision cold-cut process for optimum quality. Crafted entirely from 100% natural wax. Candle weight: 270 grams. Approx. 40-hour burn time. 
Ingredients
How to use

• The first time you light a scented candle, let it burn for 2-3 hours until the surface becomes liquid. This will prevent uneven surface.

• Regularly trim the wick with the special wick trimmer to avoid it smoking or overheating.

• Before extinguishing, ensure that the wick is upright.

• Do not relight the candle when there is less than 5mm of wax remaining or the metal wick base is visible.

• Do not move a burning candle.

• Do not leave it unattended.

• Keep it out of reach of children.
Fragrance

TOP: BERGAMOT, CARDAMOM, CLOVE, GREEN
MID: TEA, ROSE, DRY AMBER
BUNN: MUSK, INCENSE, CEDARWOOD, PATCHOULY
---
---
Scented Candle - Special Edition